**A student project for Pearle Vision.
Meeting readers where they read: posters in the library, screensaver ad on Kindles and other e-readers, ad space in the newspapers, and spreads in magazines.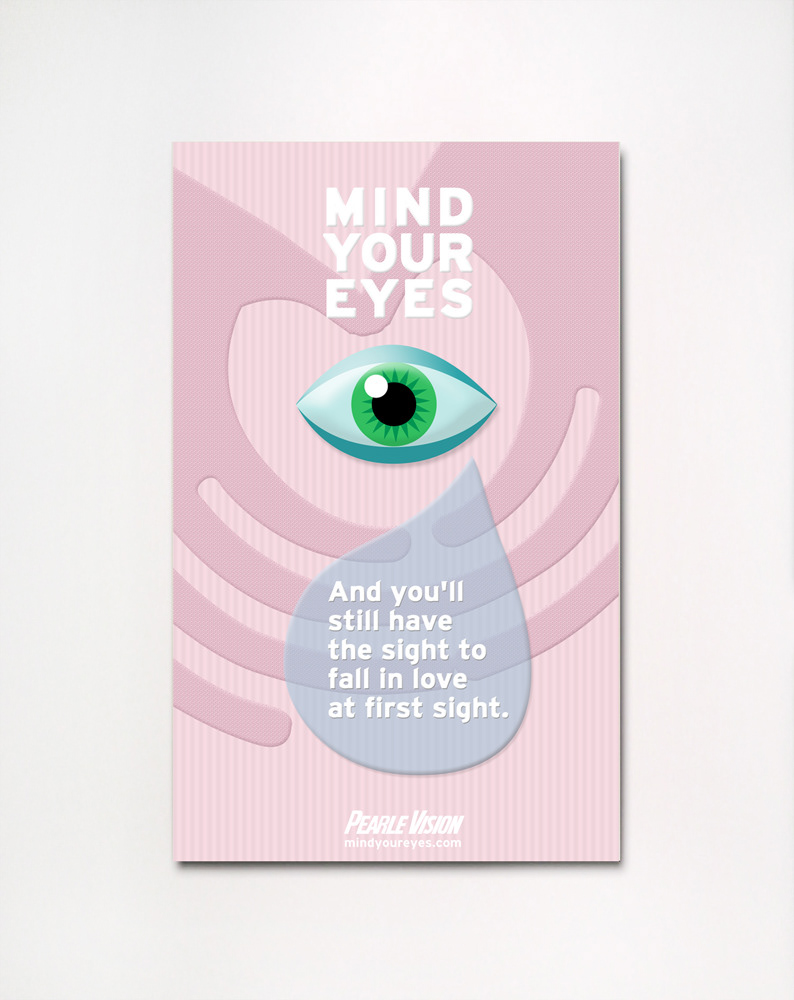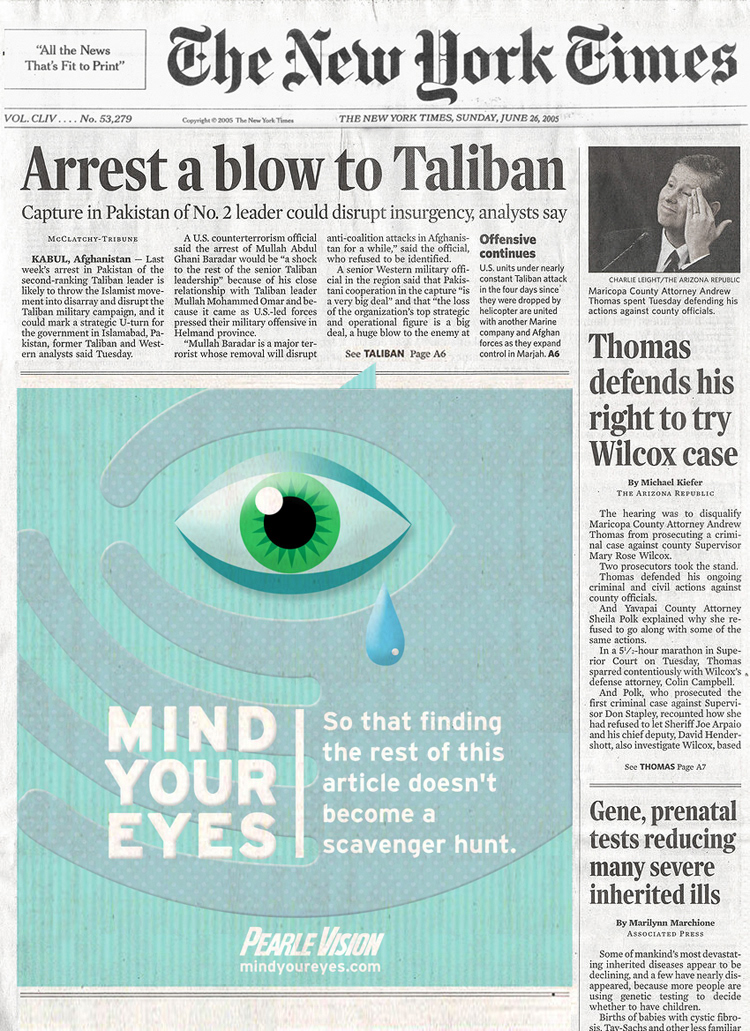 The magazine version of our ads doubled as a bookmark that reminded you to rest your eyes.
This bookmark saves your place and your eyes.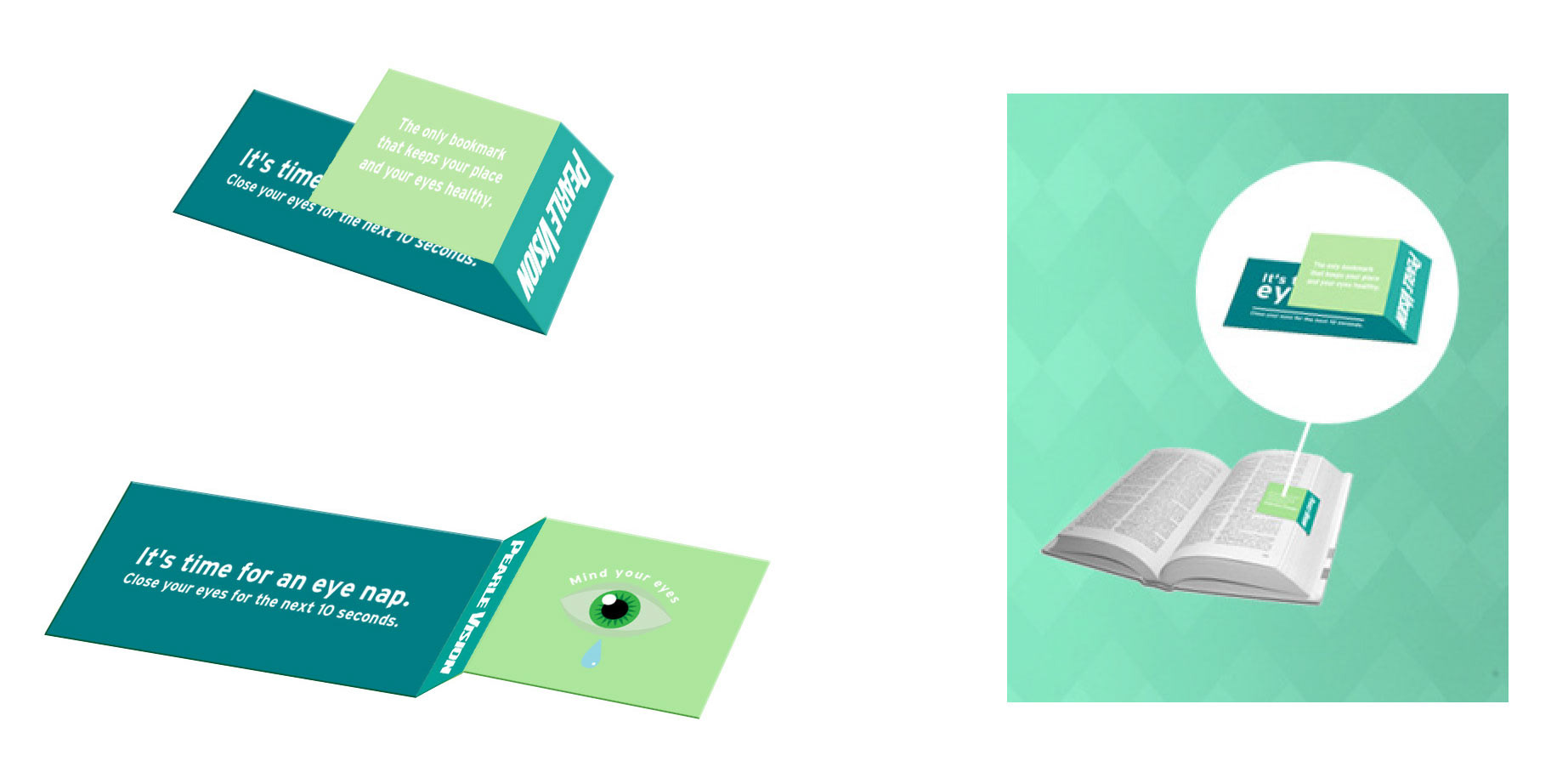 A browser plugin lets you adapt your web viewing to suit your eyes. Science shows that features like larger text, dimmer light, and overall tint (like brown or green) are easier on your eyes. 
MindYourEyes.com reminds viewers why they should keep their eyes healthy and even gives advice on how to do so.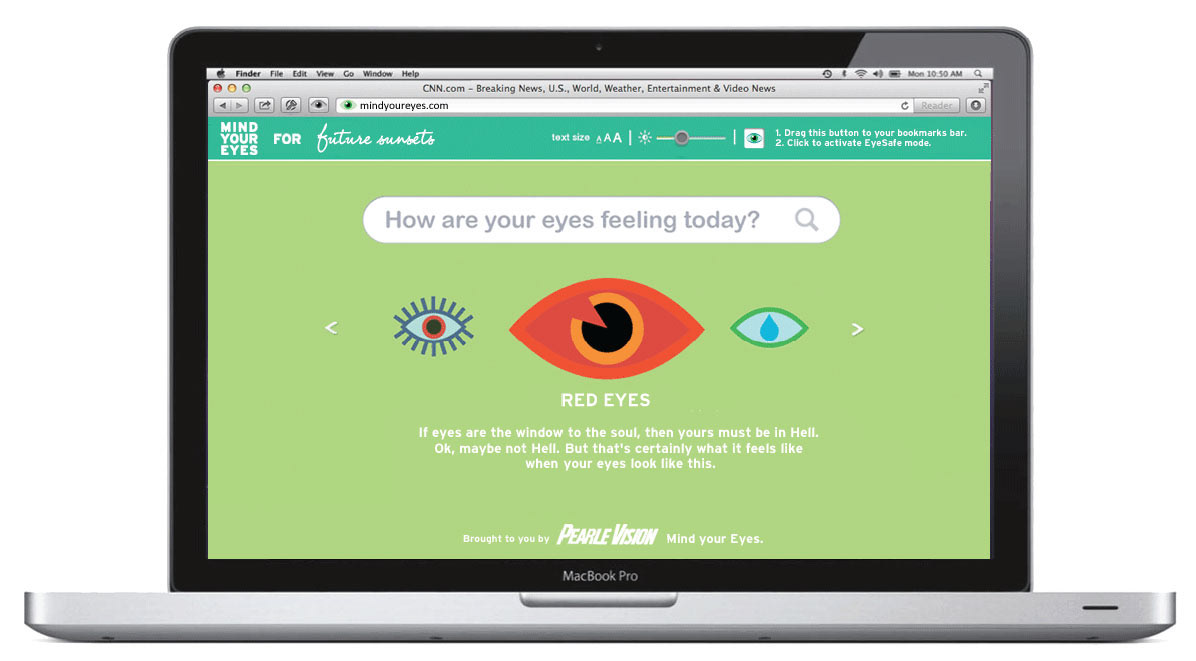 We used out of home spaces to place other reminders, such a blurry mirror panel and a movie theater preview. 
Partner: Jingwen Cao (AD)