For a student project, we created a campaign for Scentsy, a brand that crafts flameless candles (using electric warmers that melt scented wax). 
- The wax is easily removed from the warmer (and reusable), meaning candle lovers can quickly switch out scents.
- Their products are only sold through individual resellers (think Avon or Pampered Chef), meaning they could use help in the form of sales tools. 
- "You can't smell the Internet." -Kelsie Clegg (AD Partner) on the problem with selling scents online.
Using the first insight, we created scratch and sniff booklets for direct mail, a web experience called ScentGuru.com, scent-mixing banner ads, and a product innovation concept for a quick-change scent warmer. 
Scratch-and-Sniff Booklets:
Each booklet tells an audience-specific story using the unique scent names. 
Scentsy Stories #1: The Seasons
The season you love is closer than you think.
Scentsy Stories #2: The Mancave
Candles can be a man's best friend. 
Scentsy Stories #3: The Traveler
Travel the world from home.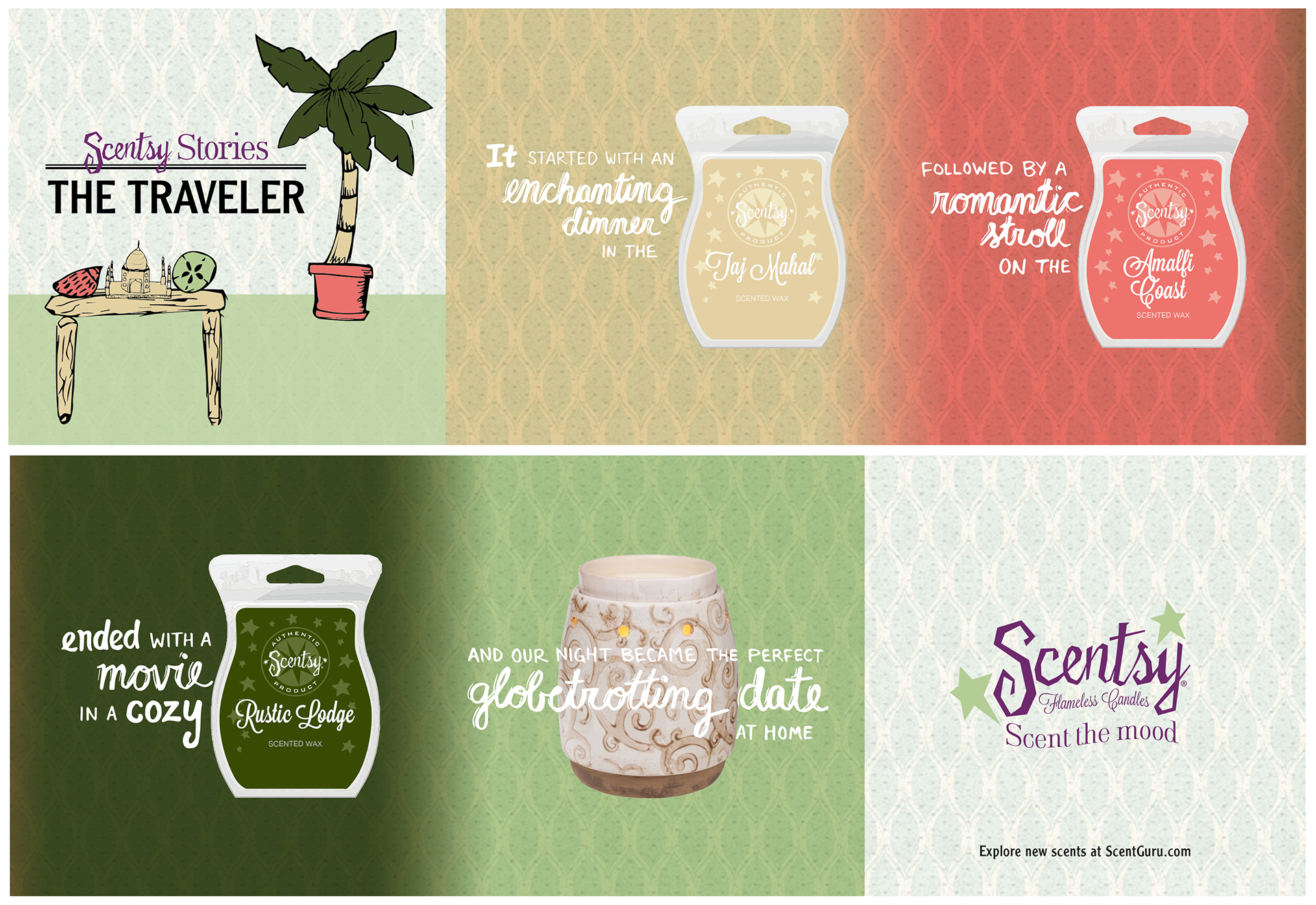 Scentsy Stories #4: The Party Room
Design the perfect party atmosphere.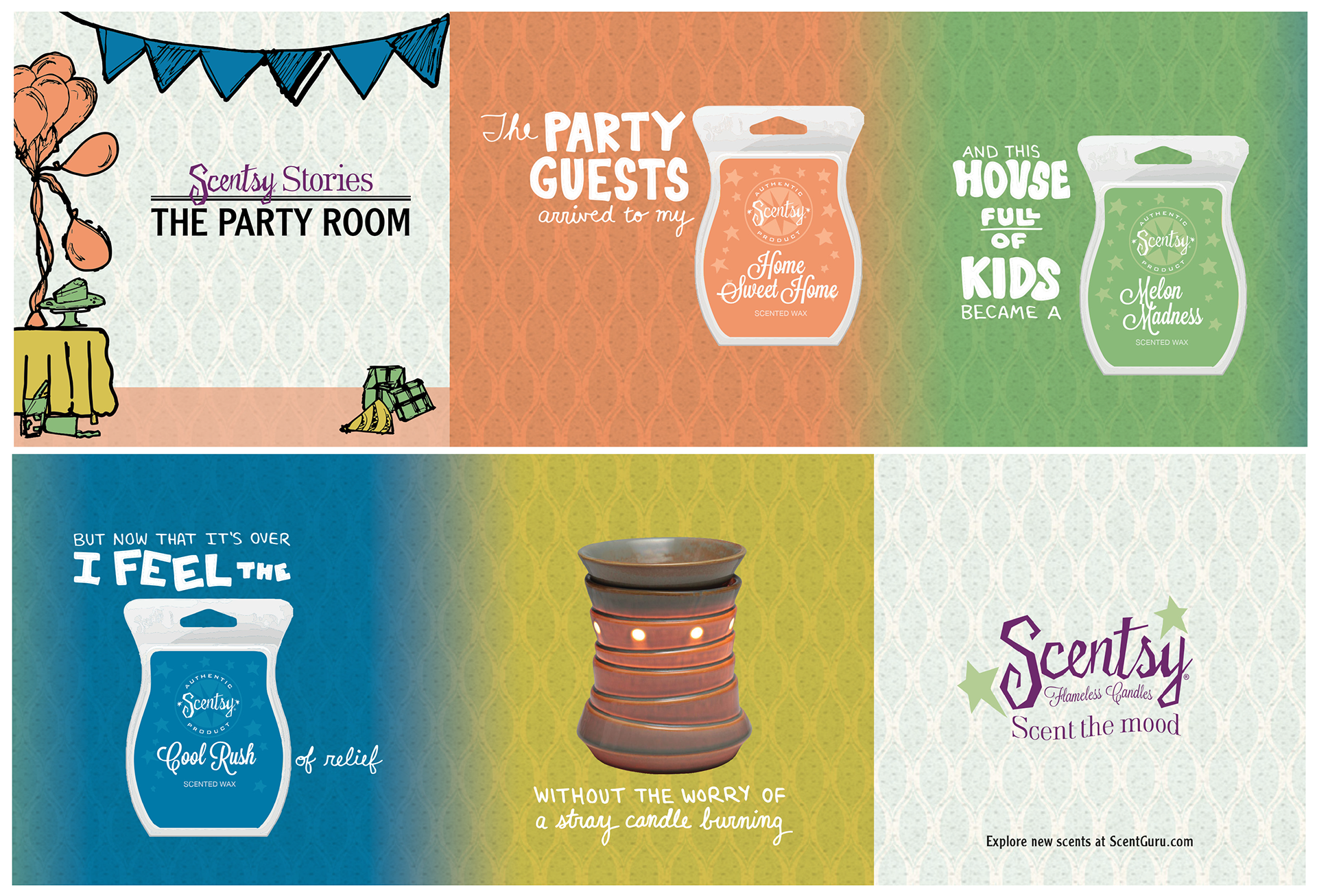 Scentsy Stories #5: The Cravings
Satisfy food cravings with scent cravings.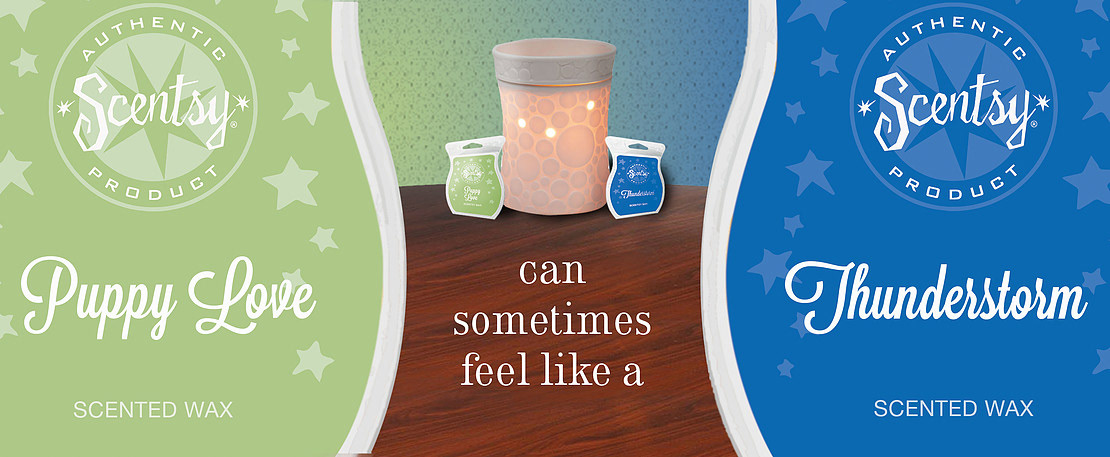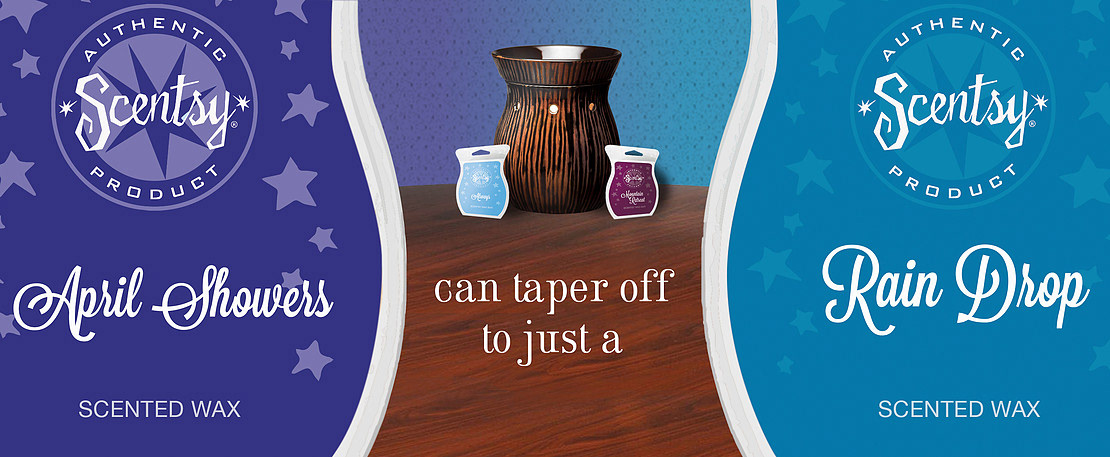 ScentGuru.com, a hub for scent recommendations and a sales tool for Scentsy Consultants.
ScentGuru makes it easier to find and share scent recommendations through social media.
Partner: Kelsie Clegg (AD)