Real-time Social Media Campaign 
Verizon FiOS asked Create Digital to tap into real-time Super Bowl conversations to reinforce its superior Internet speeds. Because we knew most brands on social media would try to own the conversation about what happens on the field, and because FiOS' products naturally fit into a great football watching experience, we focused our attention on fans' Super Bowl parties. 
To drive home the idea of speed, we came up with a fun way for fans to celebrate the highlights of their Super Bowl parties.
The idea was simple: Get a group of skilled caricature artists to draw fans' game day festivities in record time through Twitter. We called it, "FiOS Fast Draw." 
By fast, we meant fast. We had to choose, concept, draw, write, and approve each post in less than 20 minutes. That means I usually had about less than 5 minutes to write copy. 
Pre-written prompts were tweeted and posted to draw attention to our campaign and ask for submissions. When we weren't drawing game events, we choose what to draw based on the responses to those prompts.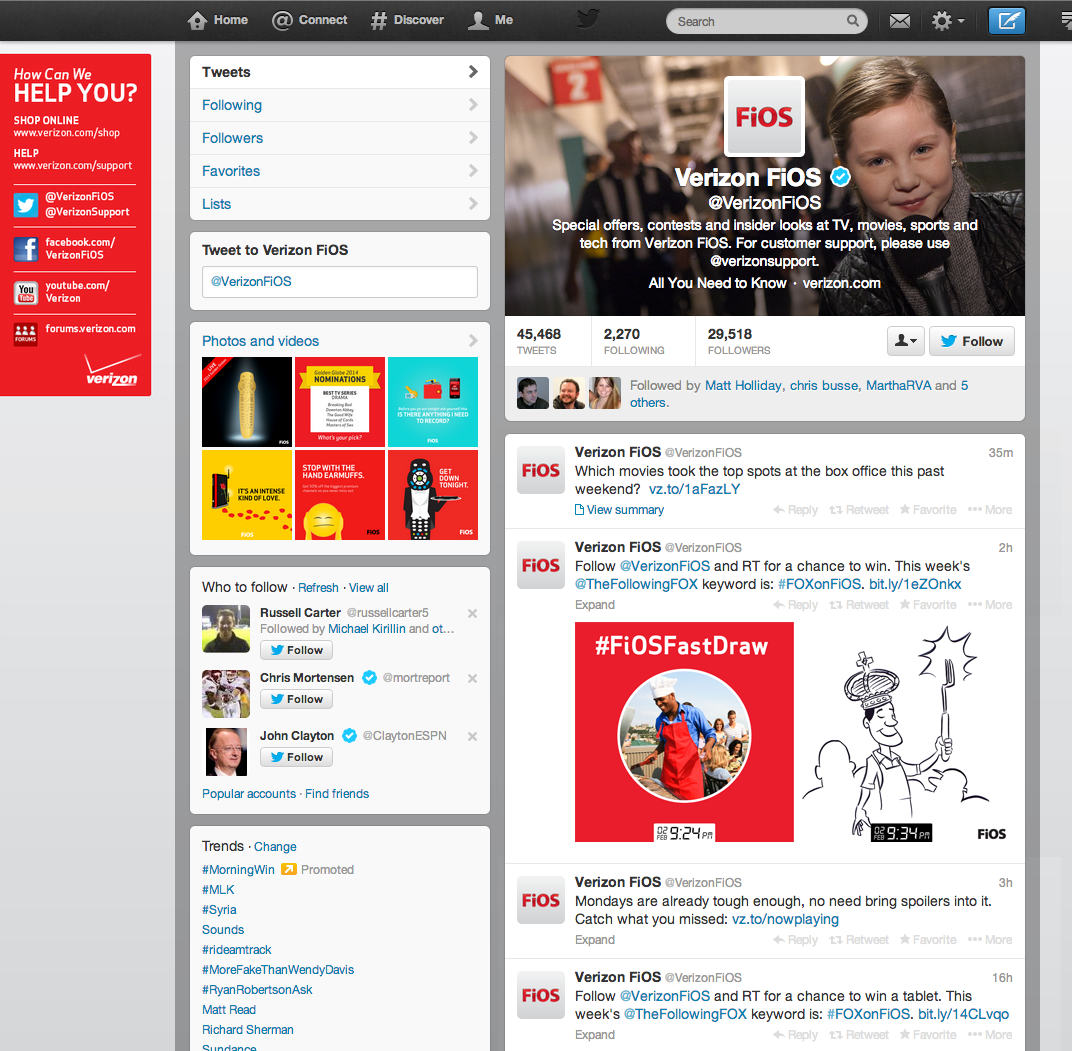 41

FiOS Fast Draws created and tweeted
100+

Earned tweets and retweets from fans per hour