Moving to a new home means people must decide whether to keep their current Internet and TV provider, or find a new one. Verizon FiOS knew this: their largest target audience tended to view moving as a step up in their lives and were excited about the possibilities awaiting them in their new homes. Furthermore, competitor messaging focused solely on "making moving easier," completely missing this aspirational excitement many movers feel.
Our strategy focused on the positive end-result of moving, specifically home décor, and positioned FiOS as an affordable luxury worthy of a new, upgraded home.
My Inputs:
Content Strategy
UX
Concepting
Copywriting 
Integrated with enterprise Verizon site.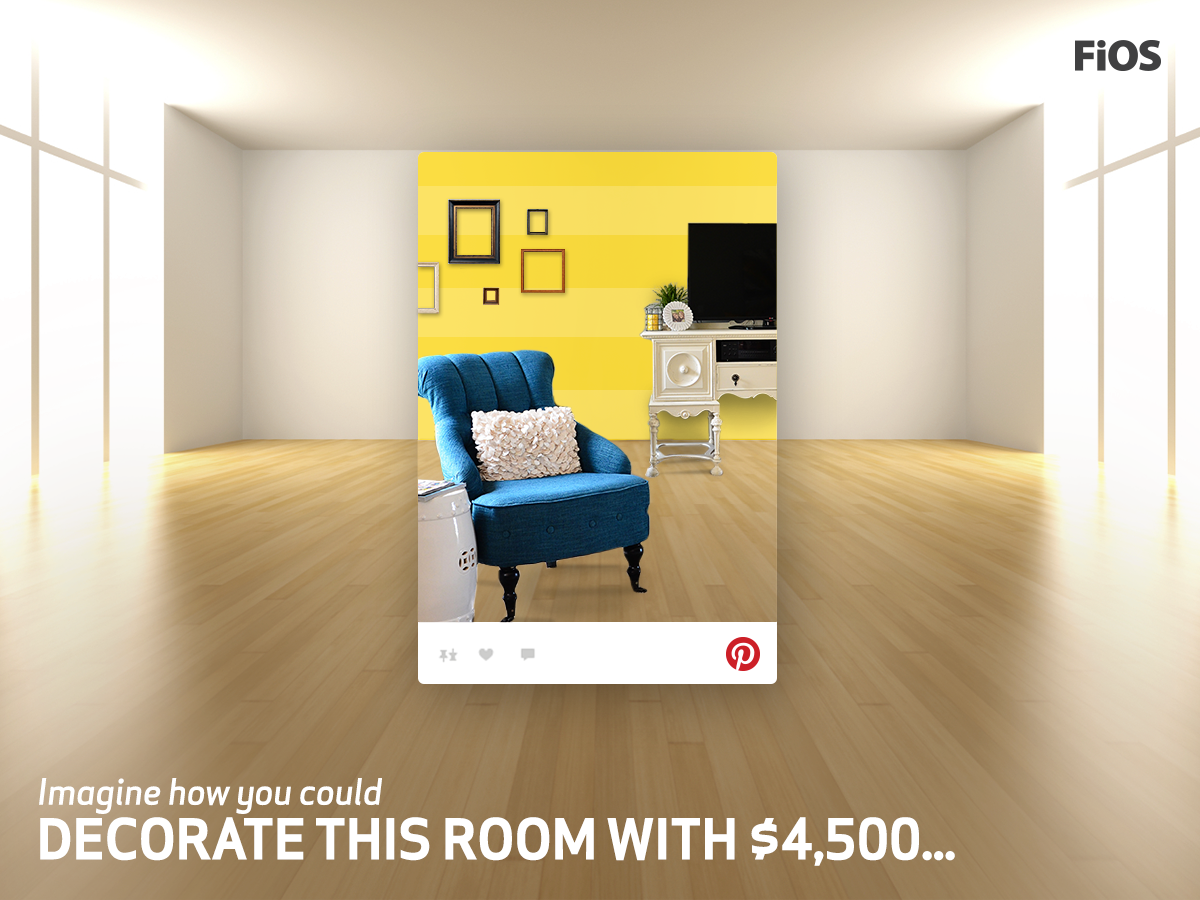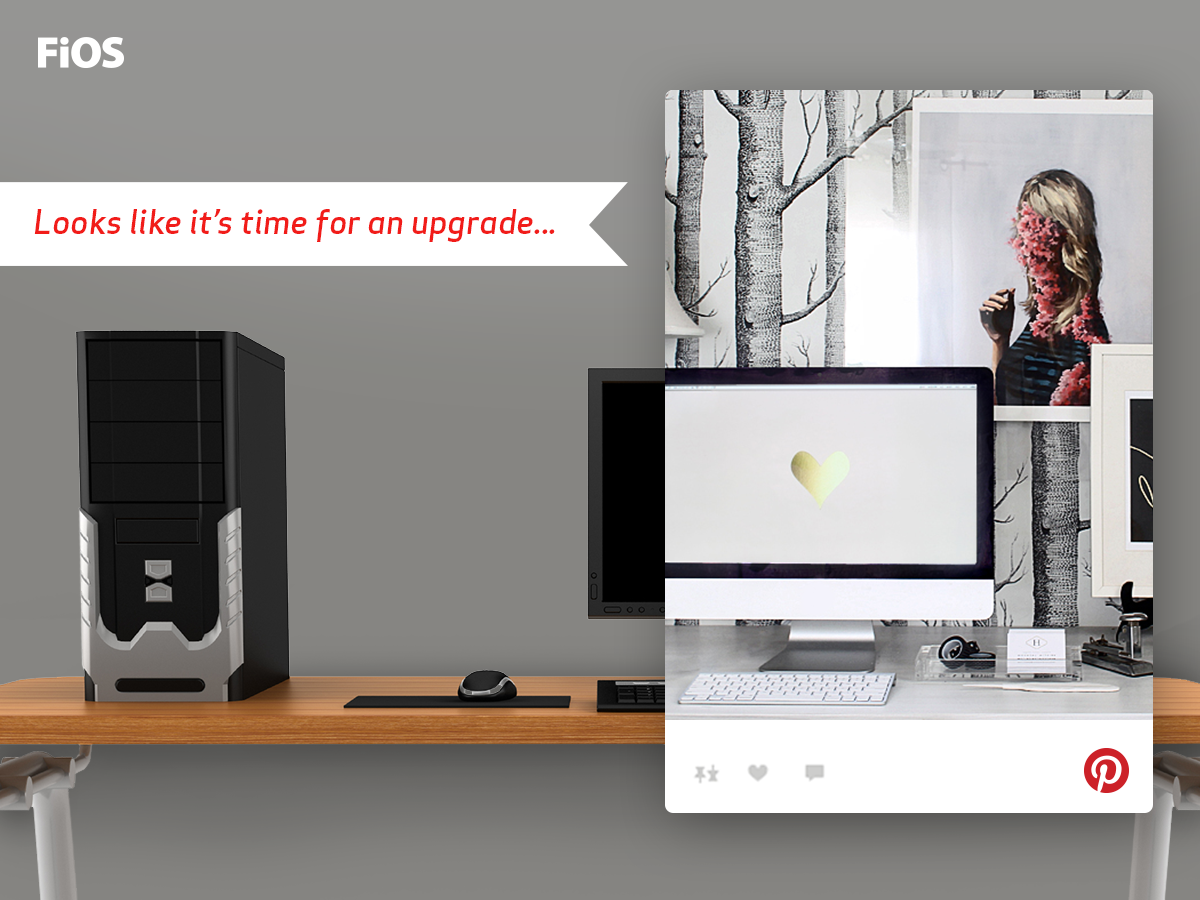 Our Welcome Mat Says "Success"
71k
Paid media engagements
21k
Clicks to landing page
146
Pinterest boards created as entries